Things don't work well when they're clogged with debris. This is especially true for cells in the body.
At Jace Biomedical, we have an approach to clean up the mess
An astonishing number of proteins are processed and travel through the endoplasmic reticulum in our cells.
If these aggregates aren't cleaned up, the result can be any number of debilitating diseases.
The primary focus at Jace Biomedical (JBI) is to alleviate the burden caused by these proteotoxic diseases.
By precisely increasing the degredation of only the proteins in the endoplasmic reticulum, we resolve the aggregation of toxic proteins while avoiding side-effects that would result from upregulating protein breakdown in the whole cell.
The Problem: Proteotoxic Diseases
The endoplasmic reticulum (ER) processes all proteins in our cells that are membrane bound, are destined for organelles, that are secreted and/or that require a variety of post translational modification. With such a large volume and variety of proteins going through this organelle, it's no surprise that sometimes things go wrong: proteins harbor deleterious mutations, protein production is increased beyond the ER's capacity to effectively handle, or degredation is slowed to sub-optimal rates. All of these possibilities have the potential to result in the destructive build-up of protein.
When things go particularly poorly, our cells simply can't keep up. Proteins clump together, crippling the cell's ability to carry out basic functions. In many cases, cells are damaged past the point of possible recovery and cells die. In this case the only recourse is to create more cells. Unfortunately, this type of regeneration is not something that all organs do very well. Furthermore, these aggregates can be secreted outside the cell, causing further damage.
This kind of protein-aggregation has been linked to a variety of ailments including:
Neurodegenerative Diseases
Cardiovascular Disease
Metabolic Disorders
Musculoskeletal Diseases
Some Cancers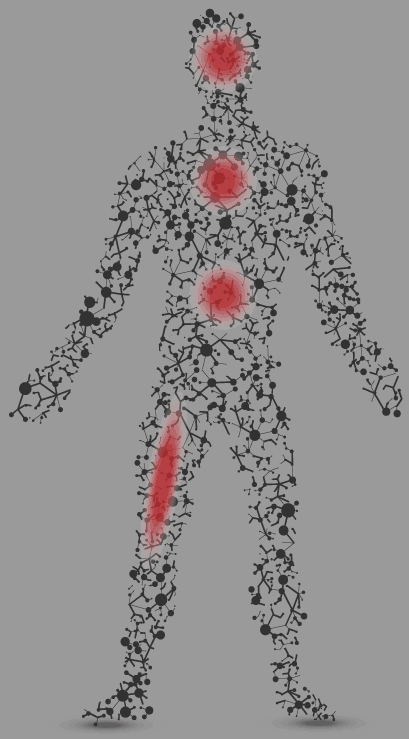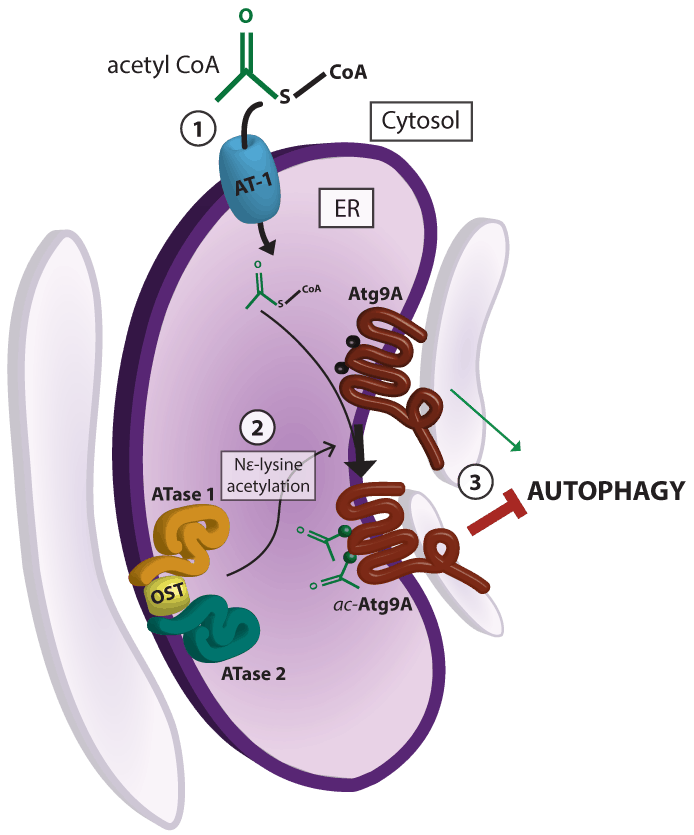 Our Solution: Regulate Autophagy in the ER
Cells degrade misfolded, aggregated or unnecessary proteins through the process of autophagy. Autophagy specific to the ER is known as reticulophagy. Reticulophagy is regulated through quality control that is signaled through a recently discovered mechanism of protein acetylation in the ER.
Our lead program uses small molecules to intervene at this quality control checkpoint, turning the dial to upregulate reticulophagy and breakdown toxic protein aggregates residing and being formed specifically in the ER.
Our Drug Development Engine is a Real Workhorse
JBI is building a therapeutic pipeline. Initially this approach was developed as an intervention for the incredibly burdensome Alzheimer's disease (AD). Since then, research efforts have identified multiple diseases that result from protein aggregation through the secretory pathway. In this way, our interventional approach targeting this same pathway can serve to remedy a wide host of ailments. We continue to identify diseases for which our company is uniquely positioned to address with this novel solution.
(Photo Above) Protein degradation is inhibited by acetylation of specific proteins in the ER:
Quality control mechanisms in the ER downregulate autophagy through the acetylation of Atg9A by two recently discovered acetyltransferases (ATase1 and ATase2). Our approach uses small molecules to target proteins in this pathway and release inhibition of autophagy, leading to increased degradation of toxic protein aggregates.
Journal of Cell Science – 2018
Brain, A Journey of Neurology – 2016
Journal of Neuroscience – 2014
Biochimica et Biophysica Acta (BBA) – Molecular Cell Research – 2013
Journal of Biological Chemistry – 2013
Journal of Biological Chemistry – 2012
Journal of Cell Science – 2010
Nε-lysine acetylation in the endoplasmic reticulum – a novel cellular mechanism that regulates proteostasis and autophagy
Increased transport of acetyl-CoA into the endoplasmic reticulum causes a progeria-like phenotype
Improved proteostasis in the secretory pathway rescues Alzheimer's disease in the mouse
Deficient import of acetyl-CoA into the ER lumen causes neurodegeneration and propensity to infections, inflammation, and cancer
Lysine acetylation in the lumen of the ER: A novel and essential function under the control of the UPR
SLC33A1/AT-1 regulates the induction of autophagy down-stream of IRE1/XBP1
Biochemical inhibition of the acetyltransferases ATase1 and ATase2 reduces β-secretase (BACE1) levels and Aβ generation
AT-1 is the ER membrane acetyl-CoA transporter and is essential for cell viability
Founded by Veterans in the Industry
Carl Horn, Founder
Carl Horn brings over 25 years of pharmaceutical, diagnostic and biotech experience to JBI. Prior to JBI, he served as Senior Vice President, Corporate and Business Affairs at Therapeutic Proteins International, LLC (TPI). At TPI, Carl successfully guided the company through its acquisition by Amneal Enterprises, LLC.
Prior to TPI, Carl was General Manager Global Export Business for Takeda International. Prior to Takeda, Carl led the business development function at TAP Pharmaceuticals for seven years. Previously, Carl worked at Abbot Laboratories in marketing and strategic planning leadership positions.
Deborah Milkowski, Phd, Founder
Dr. Milkowski has more than 13 years of industry experience in senior roles at TAP Pharmaceuticals where she was the Director of the Pharmacology and Technical Assessment organizations.
Dr. Milkowski oversaw the pharmacology sections of 10 IND and 4 NDA submissions, including approvals for Lupron Depot® and Uloric®.
She was responsible for the safety and efficacy pharmacology for all development compounds as well as for the technical feasibility assessment of all in-licensed technology. Dr. Milkowski received her PhD in Molecular Biology and Biochemistry from Northwestern University Medical School.